Lakeside Hash House Harriers
Run No 1863     29 August, 2018
Hares – West & Naomi with a bit of help from Hooray C.O. and Deep Sea Diver
Venue – Mentone RSL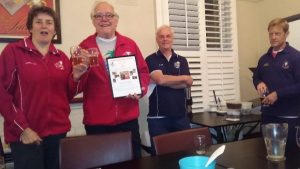 The long awaited presentation of the Certificate of Appreciation to Mothball & Tiger Moth for Christmas in July last year. Gargoyle still can't believe it.

Klingon trying to give Lotsafun a glass of beer for her 700th run, but she wanted the whole jug.  Now Udder can't believe it.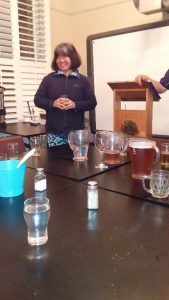 Lotsafun was humbled by all the nice things said about her 700 runs.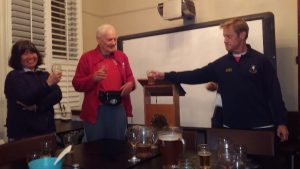 Lotsafun, NickelB & Whippet sharing a down down.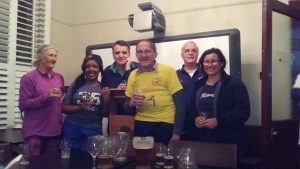 The guilty ones all lined up. Hooray C.O., West, Deep Sea Diver and Naomi setting their virgin run; Irish for just being Irish and Udder to fill in the gap.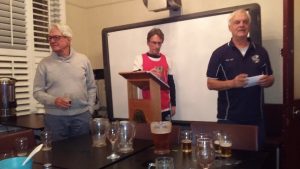 Dale (ex Hobart H3) dropped in for a run and got a down down for his troubles.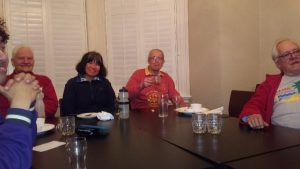 Son of West (was that Sou' West?), NickelB, Lotsafun, Point Post and Mothball enjoying Udders antics.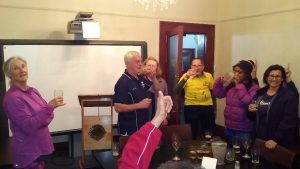 The guilty ones again and Punch thrown in for good measure.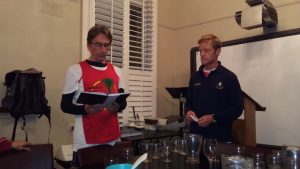 And to top the night off, a final reading from the book of hash by Prince. Now where was next week's run again?
Photos by Punch