Cheesecake hasn't had enough adventures recently so she decided to set Run No 1889 on a day when Melbourne recorded 37 degrees during the day & then 100,000 lightening strikes, rain & wind in the early evening. Here's a timeline of how it unfolded: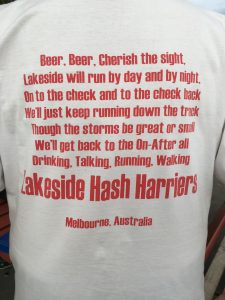 5pm: Hare makes frantic phone-call to the GM but is sternly reminded of Lakeside's Mantra: "though the storms be GREAT or small…….. Lakesiders will Run by day or by night"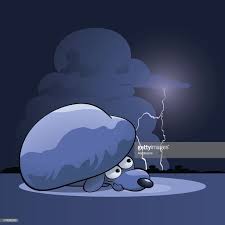 Even Drag On seeks shelter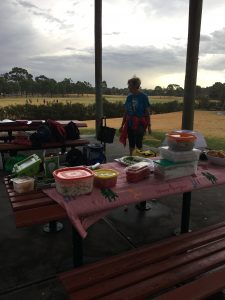 Nervous about those clouds, Colours braces for wild weather.
645 pm:Run sets off with Swingers in charge of the Melway.  Faith has dissolved in staying power of Aldi's flour.